Last Updated on by Vanessa Cast
Time to read: 7 min
Our policies to recommend tools, courses, people, etc, are very strict, we take the success of our readers very seriously. Because I respect you very much I want to tell you that sometimes I use affiliate links inside this website, which means that, at no cost to you, I earn a commission for my work if you click and buy something. But you can be 100% sure that I only recommend products or services that I know will make your life easier and happier.
5 Shocking reasons why mompreneurs fail
During my early days as a mompreneur, I dedicated a lot of time to my home-based business.
Working late at night, then early in the morning but I didn't see any results, it was frustrating.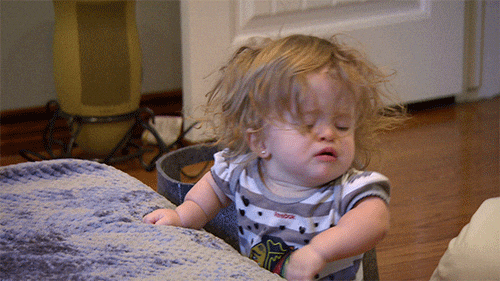 I desperately needed this to work, because I wanted to spend more time with my family at home and I really love what I was doing.
There was something missing.
I talked to different working moms, took notes, thought about each one experience.
I was able to pin-point 5 major reasons why new WAHM get stuck and why the results just aren't there.
At that moment, I was guilty of some of those points, so I just became aware of it and worked hard to improve on each one of those different areas.
It's important to know all these, so you can avoid these traps as you continue to move forward in your business.
If you are an aspiring mompreneur, you will love to learn from the very beginning why mompreneurs fail.
These are the 5 reasons why mompreneurs fail
#1 No Plan
You need a plan.
I've seen a lot of moms working their asses off without knowing what they are trying to achieve, no next steps, no milestones, nothing.
Hustling for the sake of hustling is pointless.
You need to stick to a blueprint, a roadmap, a plan, something that help you know what are the next steps.
Stop throwing spaghetti at the wall waiting for something to stick.
Find a plan and put yourself into the execution mode, but always knowing what your next goal is.
I described a killer blueprint that will take your hand through the very first steps of being a working-at-home mom.
This blueprint will help you avoid many mistakes and achieve the success you need to provide for your family while you spend more time together.
#2 Lack of Skills
Think about the skills you need to learn to be successful in what you are going to do.
Abraham Lincoln used to say:
"Give me six hours to chop down a tree and I will spend the first four sharpening the axe"
This is so true, learn the necessary skills and you will be able to navigate to a safe harbor.
We are talking about soft and hard skills. You need to train your mindset, business, and tech skills.
Entrepreneurship is 70% mental. A mind game.
Two voices in your head will have a constant battle. One telling you that you can and the other that you can't.
Which one are you going to hear?
Your mind will be always trying to take you through the path of least resistance.
… but if you want to be the best, if you want to reach your goals, you can't take that path.
This is why is so important to train your mind among everything else, self-sabotage will keep you away from achieving awesome things.
#3 No Passion
I know you feel me here…
If you're not happy, if you are not motivated, your business will suffer the consequences.
Mamma, be thoughtful about the home-based business you choose.
#4 Lack of Consistency
This is maybe the most important one. If you want results, you have to be consistent.
I know this can also be the hardest to achieve, this is why is so important the point #1 Passion.
If you feel passion for what you do, consistency won't be a problem.
If you want to be taken seriously by your potential customer, you need to be consistent.
Do you want more traffic on your blog? you need to be consistent.
Do you want more followers on social media? you need to be consistent.
As simple as that.
If you keep putting in the work, if you keep creating content, the results will come.
I can't say if it's gonna take 1 week, 1 month or 1 year, but you can be sure that the results will come.
Come and visit our Facebook group, we'll do our best to keep you motivated.
#5 You quit too soon
Oh, I love this one. You need to be more patient.
We're all used to get everything really fast.
The "NTW (No Time to Wait) era" where a Google search happens in 0.29 seconds.
Netflix gives us hours of entertainment in a matter of seconds.
Amazon Prime brings our groceries in a couple of hours.
When it comes to your home-based business, you have to be patient in order to win.
Forget about overnight successes, most of the overnight success stories that you hear have a much longer story behind them.
Most businesses fail because people quit too soon.
You're not a quitter, keep yourself motivated with small wins.
Deconstruct the big goals into small milestones, baby steps that you know are taking you in the right direction.
The 5 reasons why mompreneurs fail are:
1# No plan.
2# Lack of skills.
3# No passion.
4# Lack of consistency.
5# You quit too soon.
You need to train your mindset and learn the tech and business skills to make it happen.
And of course, to keep your motivation and consistency up, you can stick around.
We'll do our best to help you achieve your goals, feel free to reach us through social media or email, we would love to hear from you!
Please share with us some difficulty you have encountered during your mompreneur journey and how did you overcome it.
I wish you happiness, love and the courage to live your life according to your priorities ♥
I help motivated entrepreneurs to live according to their priorities by profiting out of their passion. Here you'll find tons of useful information about the tools & strategies that will help you elevate your game and make the difference.
"Be the change you want to see in the world"